The truth is being told that everybody suffers different types of skin problems. After using a lot of products, sometimes the problem does not go away. In such a condition, proper skin treatment is necessary which 'The Skin Zeal' can provide. For many years, we have been offering satisfactory skin treatment to a good number of clients. A few most common skin problems are acne, acne scars, pigmentation, Periorbital Pigmentation, Vitiligo, infections allergies and many more. Our team of specialists can make you happy with effective cosmetic skin treatment in Chandigarh.
Acne is a common skin issue that most people suffer during their teenage. But, people of all ages can be affected by this issue. There are different types of acnes and through proper treatment, it is possible to get rid of this skin issue.  People who are struggling with acne can get acne scars. When the skin tissue damages it form scars. If you are also getting upset due to acne scars, come to us. We will provide you with proper treatment and you will definitely get smooth glowing skin.
Another most common skin problem is pigmentation. Changing the colour of the skin is known as skin pigmentation. Other causes are pregnancy hormones, skin irritation and many more. Once you get in touch with us, you will get the solution. 
If you are noticing discolour patches on your skin it is Melasma. Many people visit us to get proper Melasma treatment. Our skin professionals are well experienced in providing the best treatment.
Vitiligo is another issue that can cause skin discolouration on various parts of the body such as the face, neck, hands, legs, and several other places. For the right treatment, you can deal with us.
Now, come to Psoriasis. It is a disease that can create red patches on the skin. The most common areas of this issue are elbows, knees, trunks, scalps and, many more.
Skin infection is a pretty common matter that everybody goes through. Due to some medical side effects, wrong cosmetics applications and several other reasons, infections happen.  Apart from all these, you can also suffer from skin allergies.  Redness, itching, small bumps are the common signs. Our experienced skin specialists can provide you with the best skin treatment in Zirakpur, Chandigarh. 
So, what are you waiting for? Please feel free to contact us.
Acne
Acne is a quite common inflammatory skin condition that most people suffer at least once in a lifetime. There are a good number of factors that trigger acne. People do a lot of things to get rid of this skin condition. But proper treatment is required to solve the skin issue. Some possible causes of acne are the rise in androgen levels, greasy cosmetics, hormonal changes, emotional stress, menstruation, bad diet, hot climate and many more. So, if you are suffering from acne issues and want to get an effective solution, The Skin Zeal can help you out with the best acne treatment in Chandigarh .
Just like acne, acne scars on the back, chest and face are common. Maximum people struggle with acne problems between 11 to 30, and most people get scars. It is indeed frustrating to see acne scars on the face. So, we use different types of products. However, without experiencing the right treatment it is impossible to remove scars. So, if you are getting stressed due to an acne scar problem, you need to consult a good dermatologist. Based on your skin condition you will be provided with the best treatment. And, here The Skin Zeal can guide you with the proper treatment.
Skin Pigmentation
Skin pigmentation is such a skin condition when the skin appears darker. Some people get nervous after having pigmentation but it is not harmful. There are several kinds of pigmentation like Melasma, Sunspot, Post-inflammatory hyperpigmentation. Dark patches may vary from patient to patient. If your skin gets a long time of exposure to the sun, your skin may get pigmented. Other causes of pigmentation are oral contraceptive pills, drugs and many more. To get rid of this skin condition, you can have many effective treatments. we, The Skin zeal have been offering skin pigmentation related treatment for many years. So, you can contact us.
Periorbital Pigmentation
Periorbital Pigmentation is generally caused due to excessive rubbing and scratching of the skin around the eyes. As a result, we notice dark circles around the eyes. People use dark circle removing creams, but you will not get success if you have not treated this skin condition perfectly. So, to eliminate this skin issue, you can deal with us. We The Skin zeal have well-experienced professionals who can treat your problem sincerely. Once you contact us your problem will vanish and you could not have asked for a better option. So, don't think twice to contact us about this problem.
Melasma
Melasma is a skin pigmentation issue and for this reason, you can have brown patches on your skin. A person gets quite disappointed and sad if he or she suffers melasma. This skin disorder can affect the confidence level of a person. It can affect emotional well-being as well. If you are suffering from this problem and think that it has no treatment, then you are wrong. With the right treatment, melasma gets minimized. The primary symptom of this skin disorder is the discolouration of the skin around the neck, forehead, chin, nose, upper lips. There are three types of melasma Epidermal melasma, dermal melasma, mixed melasma. By contacting us, you can get the best treatment ever.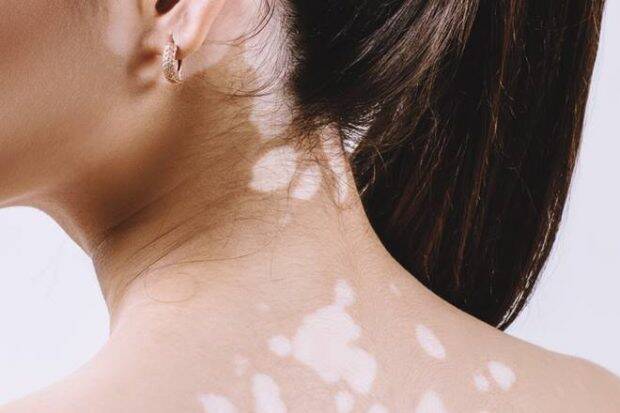 Vitiligo
Many people suffer from this skin problem which makes them frustrated sometimes. The discolouration of the skin denotes that the skin's colour cells die. If you are suffering from this issue and getting puzzled about thinking about what to do, you can contact us. For many years we have been providing this treatment to a good number of patients. As we have experienced professionals you can enjoy peace of mind that you will get the best treatment here. We never compromise with the quality and we understand our client's emotions. So, you can completely count on us. We will not disappoint you.
Psoriasis
It is a skin disease that causes redness, itchy patches. Mostly it is noticed on the knees, elbows and scalps. It is a long-term disease and sometimes it offers a burning sensation. Proper treatment is required to reduce the issue. We The Skin Zeal have been offering this treatment with well experienced, knowledgeable dermatologists. So, if you are going through this skin condition, you should opt for us. We will help you in treating this skin issue. Our professionals are dedicated and after a sincere examination of your skin, they will suggest you the right treatment. So, don't think twice to opt for us.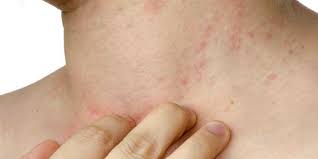 Skin Infections
More or less, everyone suffers different types of skin infections. You are no exception, you have also suffered redness, rashes on your skin. But if your infection is serious, you must consult a dermatologist. Otherwise, the infection gets worse. Here The Skin Zeal can help you with proper treatment. So, what are you waiting for? Don't think too much prior to dealing with us. Once you enjoy our treatment you could not have asked for a better option. Our professionals have been offering this treatment for many years, therefore, they become well experienced. So, counting on us would be your ideal consideration.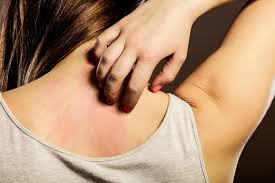 Skin Allergies
Sometimes we notice bumps, redness, and other skin issues called skin allergies. Sometimes it happens due to dust, from some food as well. This is a quite common skin problem that most people suffer from. If you are also struggling with the same issue and want to get a solution to this skin condition, you should deal with us. Our dermatologist is well experienced and soon after you discuss your problem with them, they will help you properly. So, don't be worried. Everything will be fine with us. As our professionals have ample knowledge in providing this treatment, you can rely on us undoubtedly.