Hydrafacial
Can you believe that so many parents visit my clinic looking worried about their daughter's look?
So many boys and girls get rejected no matter how well accomplished they are !
And when they visit me they are restless to get instant results . But whenever I talk about procedures they are worried about all the costing and the side effects . Then I always opt for a procedure that is so safe that all their worries go away and some of them even after getting married visit me to get procedure done again and again. I am talking about Hydrafacial. It is a safe medical grade procedure that provides instant glow to your Skin!
With this procedure being available at various dermatology centres you need to worry about that dull Skin of yours that makes you feel self conscious about yourself.
Yes, the facial word is quite confusing as we hear this word a lot in spas, parlours and salons but don't worry it's nothing comparable to that .
It's much more than a parlour facial definitely with no harm to your skin.
It is basically a procedure done in 3 steps-
Cleansing
Exfoliating
Infusing Skin with intensive Serum
Vortex technology is used in the procedure in which cleansing and hydration occurs at the same time.
This procedure does wonders to your Skin and the after result is hydrated, radiant skin with improved texture & firmness
The best benefit is it can be combined with other dermatological procedures on the same day like skin booster therapy, BB glow, botox, fillers, peels etc. Also it can be done on skin of all age groups .
It just takes only half an hour to do the whole procedure and can be done every 4-6 weeks to see the best results .
Let me tell you there is nothing to worry about , there's nothing to worry about side effects. Only mild redness can occur utmost and that too resolves fast.
So, are you ready to give your skin that utmost care it requires and get rid of that dull skin so that when you look into the mirror next time you feel good about yourself because that's what matters.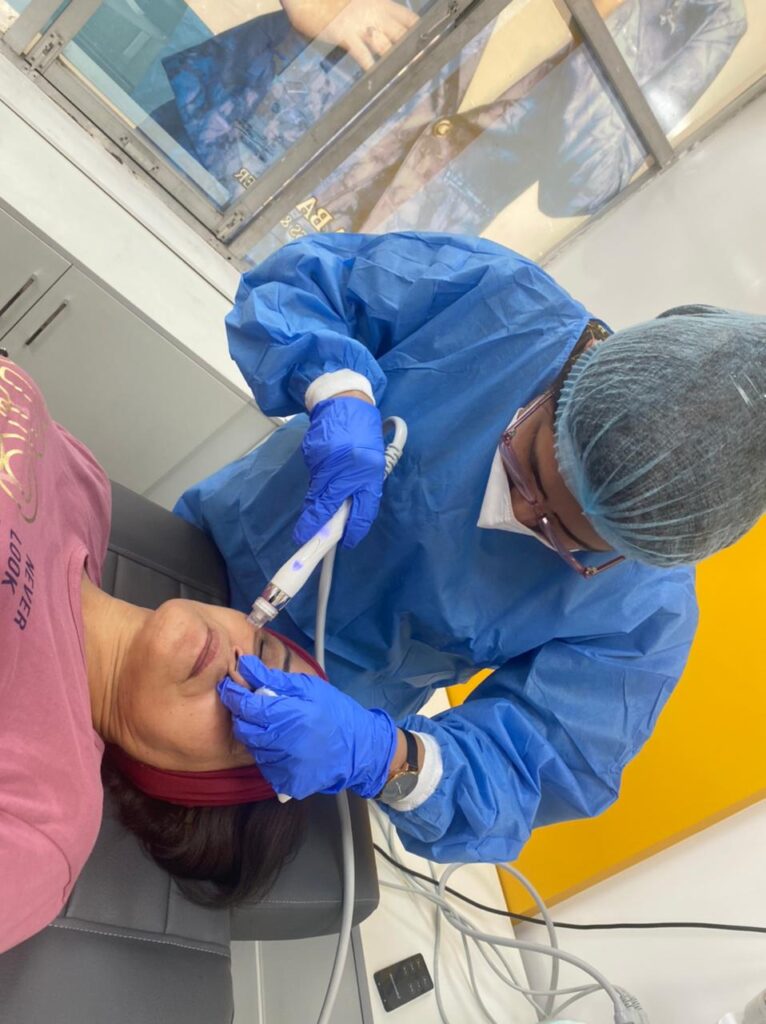 Hello, This Dr. Isha V. Mittal , Skin specialist in Zirakpur/ Skin doctor in Zirakpur/ Dermatologist in Zirakpur, available at your service for all your Skin , hair, Nails and Cosmetology concerns
I am here to help you to Be the best version of you!
Visit us :
Sco 29, B Block, Main Vip Road, Opp. Canara Bank, Zirakpur
+91-7293939326 / theskinzeal.in